The number one species in Quebec, the brook trout, is present in all fishing areas. Most fly fishers love to aim for brookie as they usually take the fly well, and fight like the devil.
Given the popularity of the species, we have decided to present you a Top 10 best flies for trout with the help of our collaborators at Caudale. The patterns included in this list should be in your fly box! Of course, this list is not exhaustive, but it will certainly allow you to furnish a good part of your summer with unforgettable memories!

Woolly Bugger
Created in the late 60s by Russell Blessing, this fly is probably the best known and most popular for several species. This pattern can mimic a wide variety of organisms that the brook trout loves to snack on. Particularly popular in black and olive, it can be tied in several colours in sizes ranging from #2 to #12 to imitate nymphs, leeches or even baitfishes.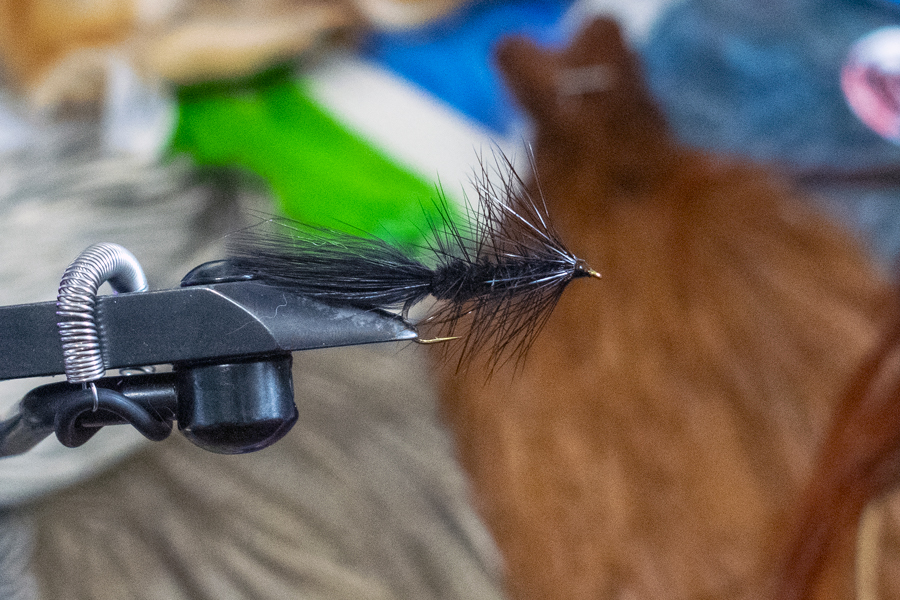 Black Nose Dace
Created in the early 50s, this streamer is nothing new. However, its particular colour pattern mimicking a Black Nose Dace Minnow makes it one of the most versatile imitative flies. Several species of minnow have the distinctive black sideline of this fly, and are easy prey for trout!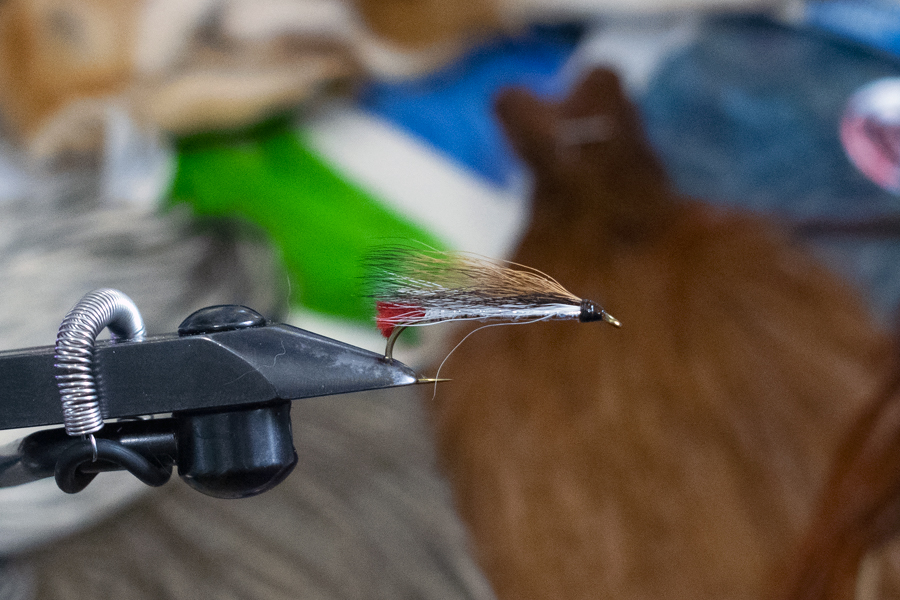 Magog Smelt
An imitation smelt that rarely goes unnoticed! This very fat baitfish is an integral part of the diet of all salmonids where they are present. Although created for the landlocked salmon, this fly has proven itself for just about every species of fish. Generally, fishing in sizes #2 to #10 is genuinely is a must-have for any trout fisherman.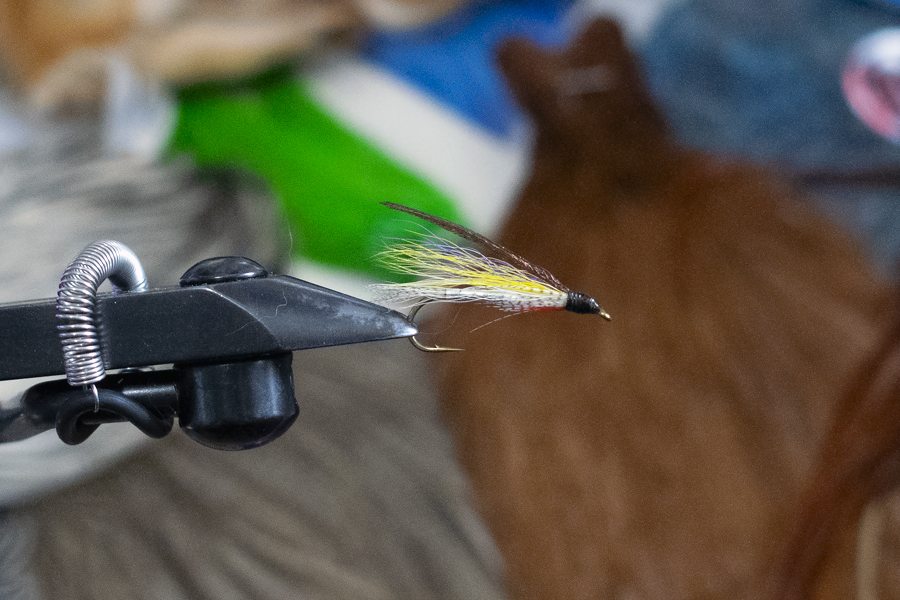 Muddler Minnow
Although it has changed since its creation in 1937, this timeless classic remains among the most used flies! It was initially a sculpin, a small fish that swims near the bottom and a good part of the trout diet. It is now used in many sizes and colours to mimic almost all forage fish.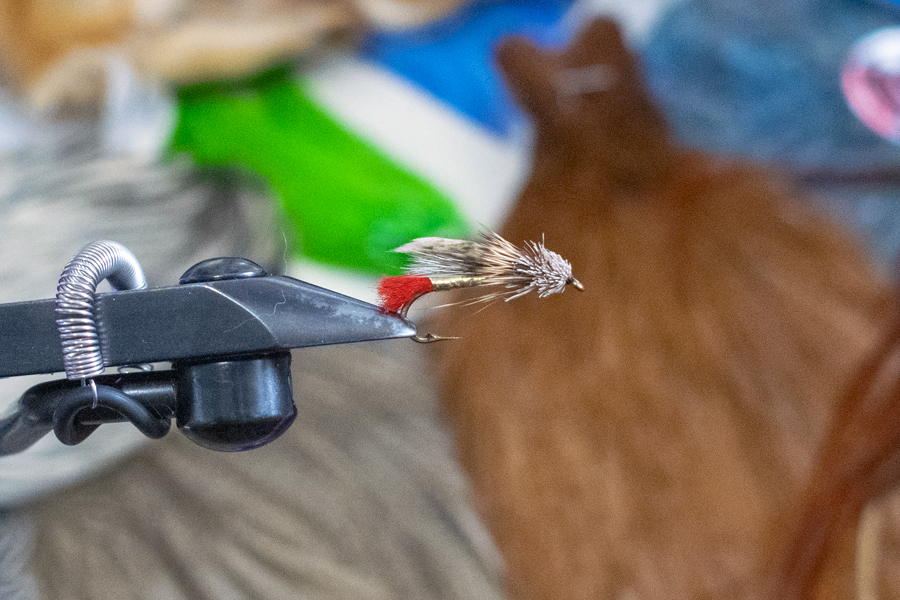 Hare's Ear
This nymph can be weighed and fished in a multitude of sizes and can imitate a mayfly, a Gammarus, a caddis larva, or almost any subaquatic insects. Its simplicity, and the fact that you can tie them in many colours to match the hatch make them a deadly addition to your fly box.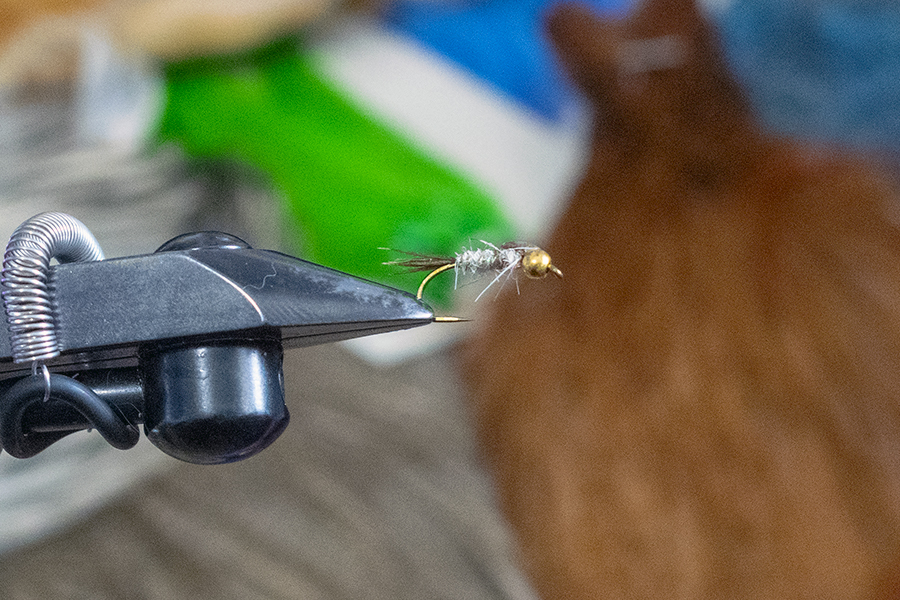 Pheasant Tail
The late 50s were fascinating for the development of fly fishing. Another classic from this decade is the Pheasant Tail. It was created to imitate the nymphs of Baetis, a family of ephemerals. Its simplicity makes it a formidable and essential weapon to have!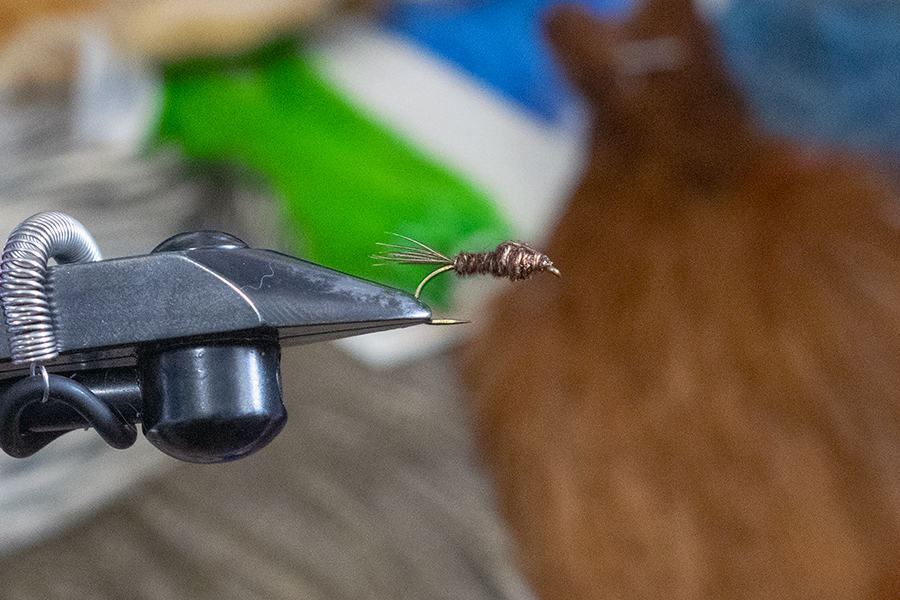 Zebra Midge
Chironomids account for 80% of the Brook Trout diet in many water bodies. These nymphs are very simple to tie, and the best known is probably the Zebra Midge. Tied between size #10 and #20 and in many colours, this simple fly can imitate almost any species of midges.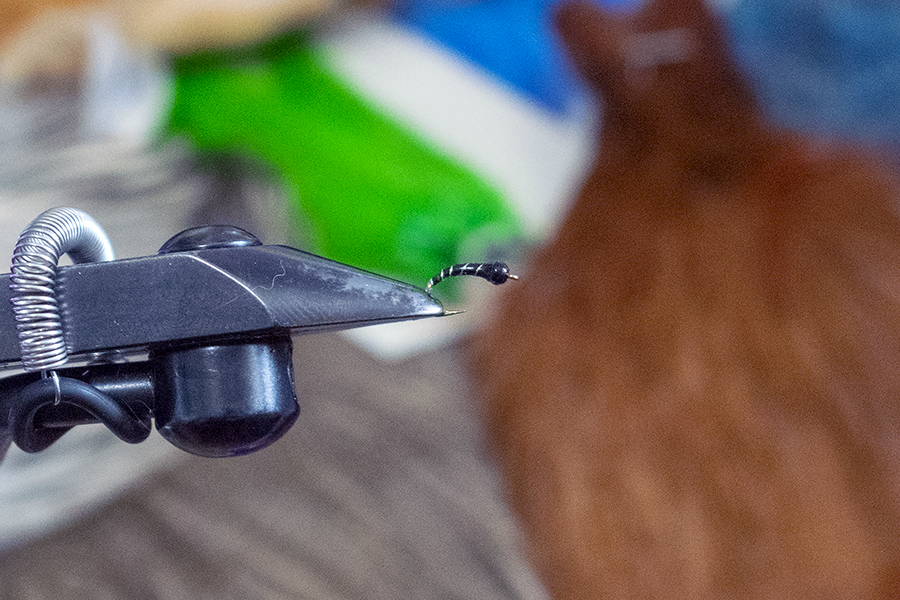 Elk Hair Caddis
As its names state it, this fly represents an adult caddis fly tied with elk hair. Elk hair being hollow, this fly float well and is ideal for fishing fast water. It's working well on caddis hatches, as they are presents from coast to coast. They also can imitate small butterflies.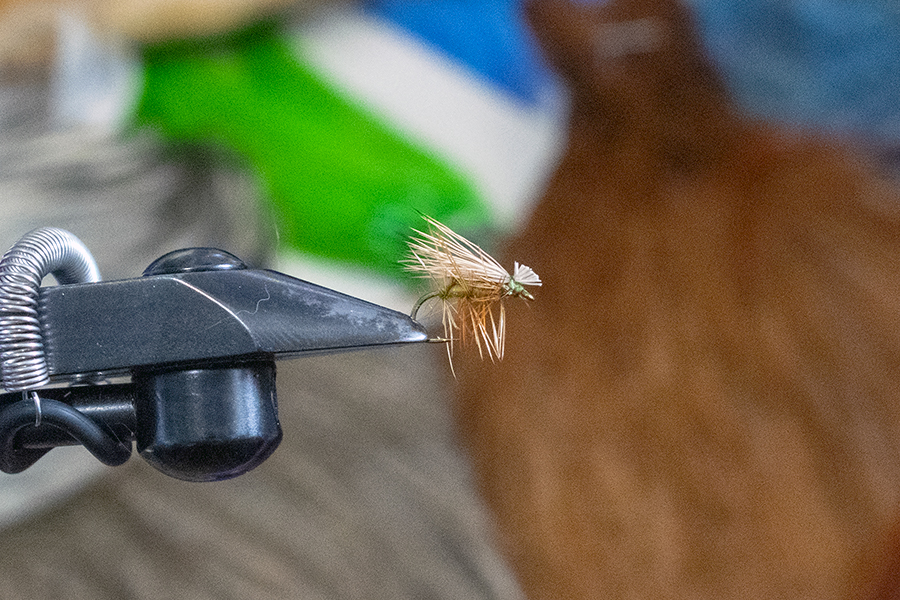 Adams
The queen of dry flies! She should honestly end up in the box of all trout fishermen. It will celebrate its 100th anniversary in 2022. I bet that Mr. Leonard Halladay did not expect his creation would become so iconic he created it! This fly can mimic a Trichoptera, a mayfly or a mosquito. It can also imitate a caddis, a mayfly or a midge. The fact that she's tied with two kinds of feather gives this fly an appearance of movement that make this fly deadly.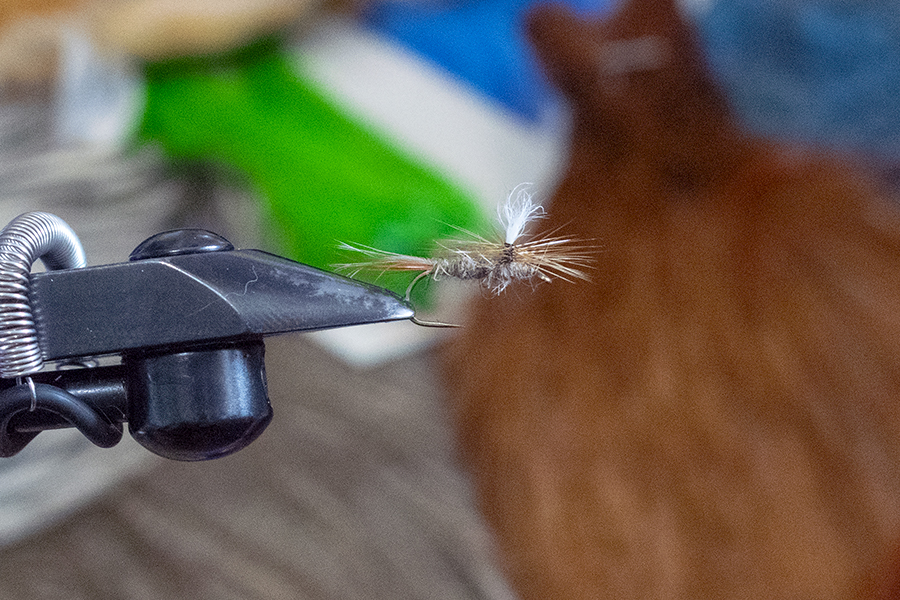 Mosquito
One if not the best dry fly for seatrout and stillwater fishing! In smaller sizes from #14 to #22, she can perfectly imitate any mosquitos that are bugging us while fishing. Trout know how easy they are to feed on, and we absolutely must have them in hand whenever the trout are keying on those insects.