Pike fishing has everything to please fly fishermen: impressive attacks, big strikes, a combative fish and sight fishing, being sometimes possible, the pike is a specie of choice! As this fish is still unknown by many, we offer our Top 5 must-have flies for pike. Be aware that most flies used for this species are not named. Many styles of flies have names, but the variations are endless. Let's get into our list!
Bufford
The Bufford is one of the most iconic flies for muskie and pike fishing. Its head, which forms a solid round collar, moves a lot of water in its path. It is composed mainly of bucktail, saddle hackle and synthetic flash material. The motions created in the water when you strip it ensures that it is spotted at a great distance by the predatory fish you are looking for.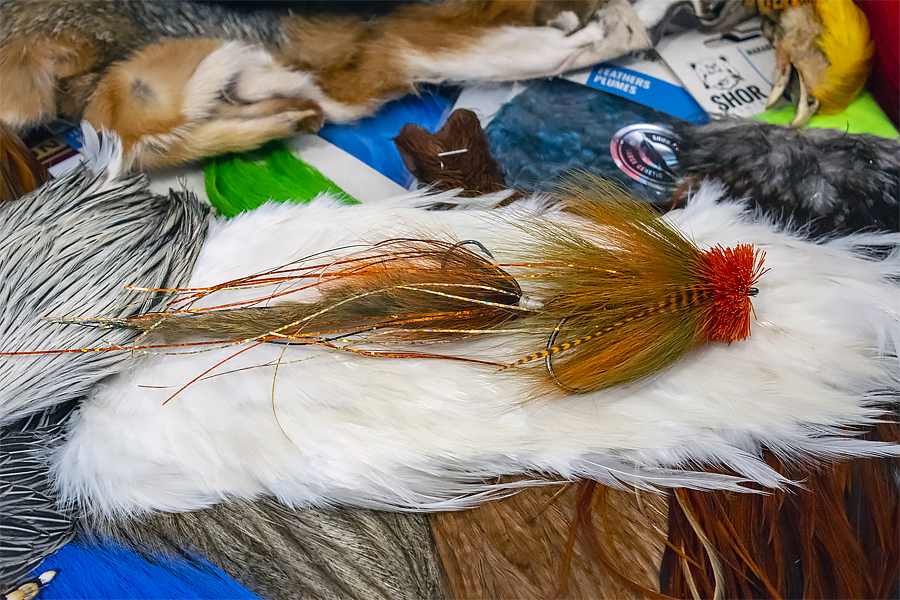 Optic Minnow
The Optic Minnow, characteristic baitfish taper, will allow you to present your offering more deeply than most patterns. Lots of flash, big eyes, this fly has everything to please predators! It is possible to make it in different sizes and even in an articulated version. This fly is very versatile!
Lefty Deceiver
Since its creation in the 50s, this fly has probably caught all species there is! Easily adaptable to achieve multiple lengths, colours, and weight, it can easily mimic the majority of baitfish. Slightly mounted, it is a fly with a very natural look, which can make it a formidable weapon on bodies of water where there is fishing pressure.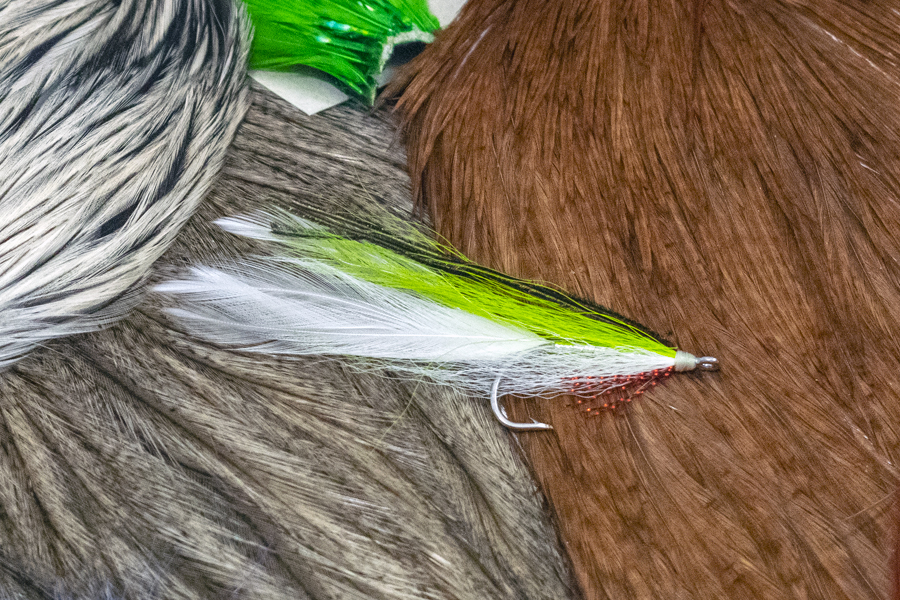 Bulkhead
Bob Popovics is probably one of the most prolific fly tyers of recent years. This pattern, in particular, represents the classic form of a baitfish. Combining the hairs of the tip of a bucktail with hairs from the base of the tail allows this fly to have a natural action while maintaining a very reasonable when cast.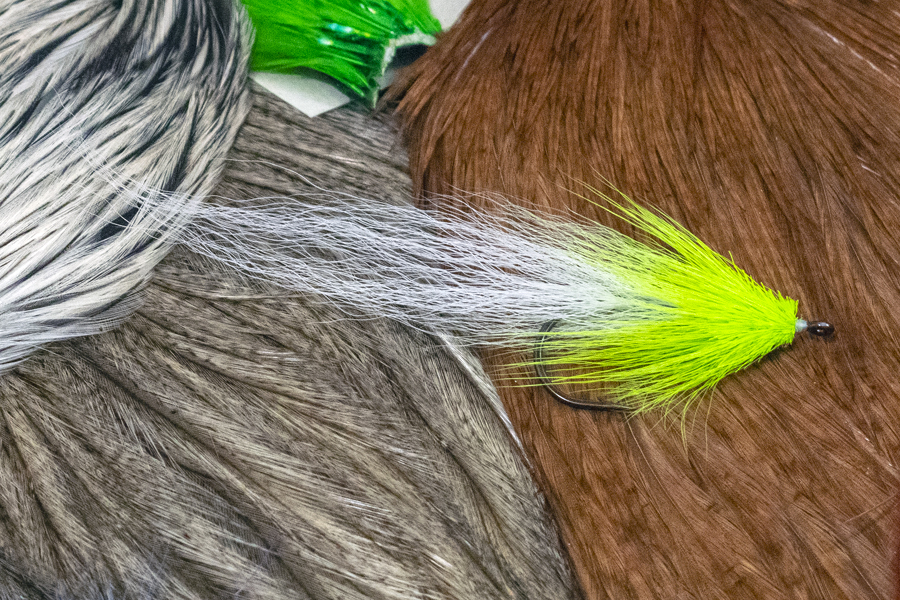 Popper
The most impressive way to fish for pike is definitely on the surface. Whether they're made with foam, deer hair or synthetic materials, it is essential to have popper-type surface flies in your arsenal. If you haven't experienced surface action with these predatory fish, you're missing out on an adrenaline rush that would leave you addicted!