Our fly tying partner Luc-Hervé Blouin is lucky enough to live in Gaspésie this summer. It's one of the best places to fish for striped bass in Quebec. It is one of his favourite species, so let's see what he has to say about it. 
What could be better than living by the rhythm of the waves, chasing a strong and beautiful fish? I've been lucky enough to see the stripers coming along the Gaspé coast a couple of years ago. I'm now guiding for Atlantic salmon on the Bonaventure river, which allows me to be close to some great striped bass fishing spots. Let's jump straight into the subject with my Top 5 stripers flies. 
Sand Eel
Sand eels are more than the main bait, what makes them so interesting is that they also bring bass in shallow water, where we are fishing most of the time.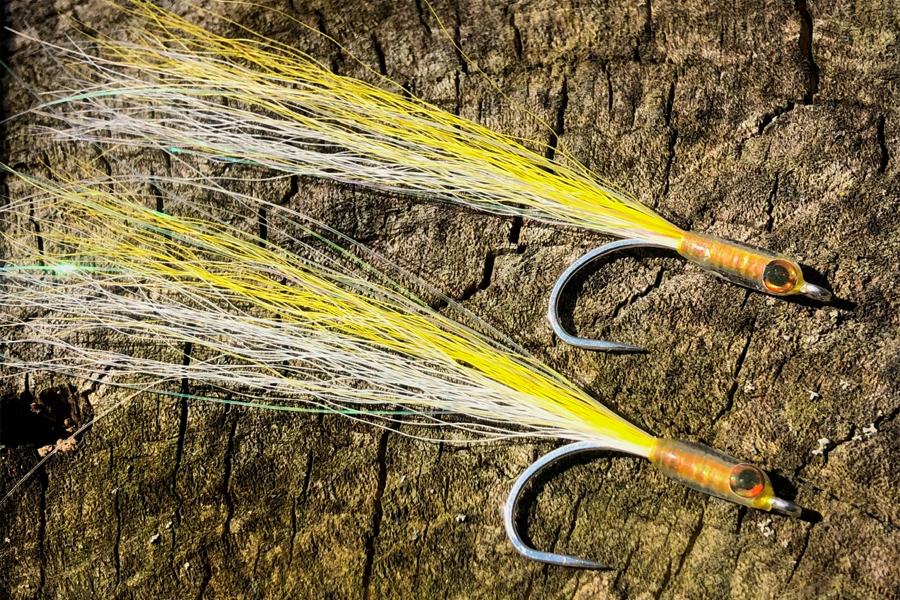 Bulkhead
Created by Bob Popovics, the bulkhead has to be the most effective medium-sized baitfish imitation that I know. This fly has everything movement, style and vibration. Vibration is the keyword, stripers can feel them from far and sometimes this is a real game-changer.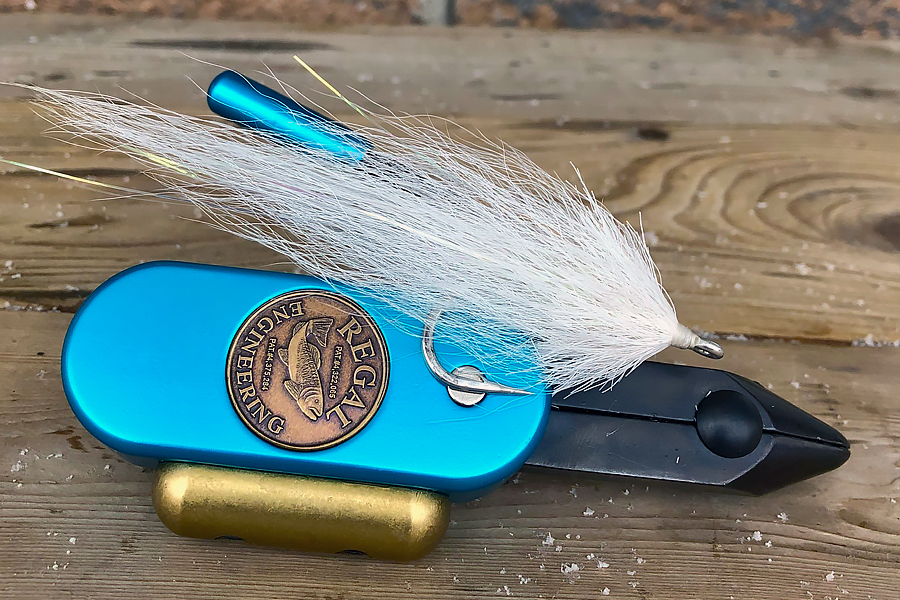 Clouser Minnow
Need a little more depth? The Clouser Minnow is the solution. Tied initially at the end of the 80s by Bob Clouser, this fly has caught a lot of fish. The Clouser Minnow is more efficient when tied sparse, and with a little bit of U.V. glue on the dumbbell eyes to make it more durable.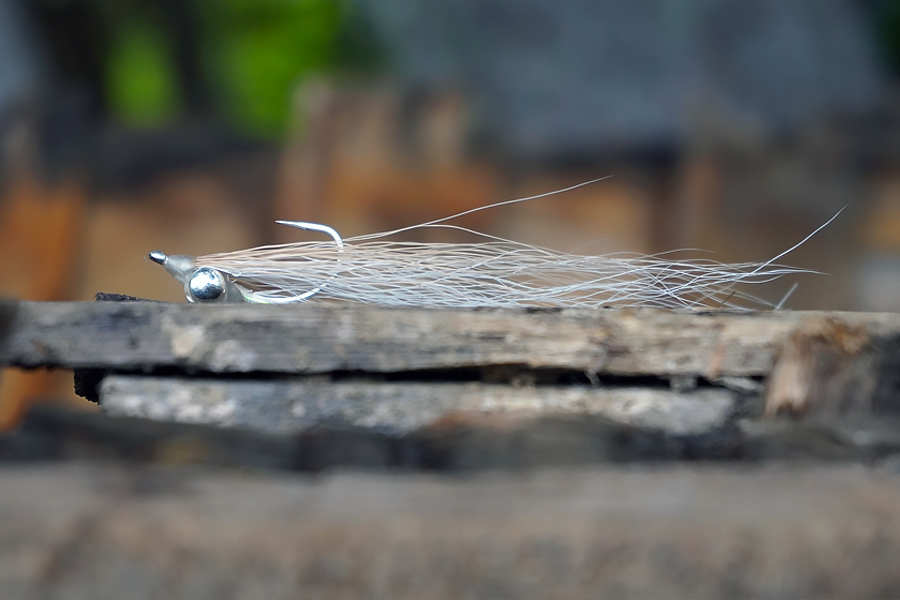 Herring Deceiver
Here's another classic that you can modify any way you want to. Created by Lefty Kreh, the deceiver is incredibly simple and effective. You can also tie it double to add more volume and action. I like to fish it with long strips and long pauses.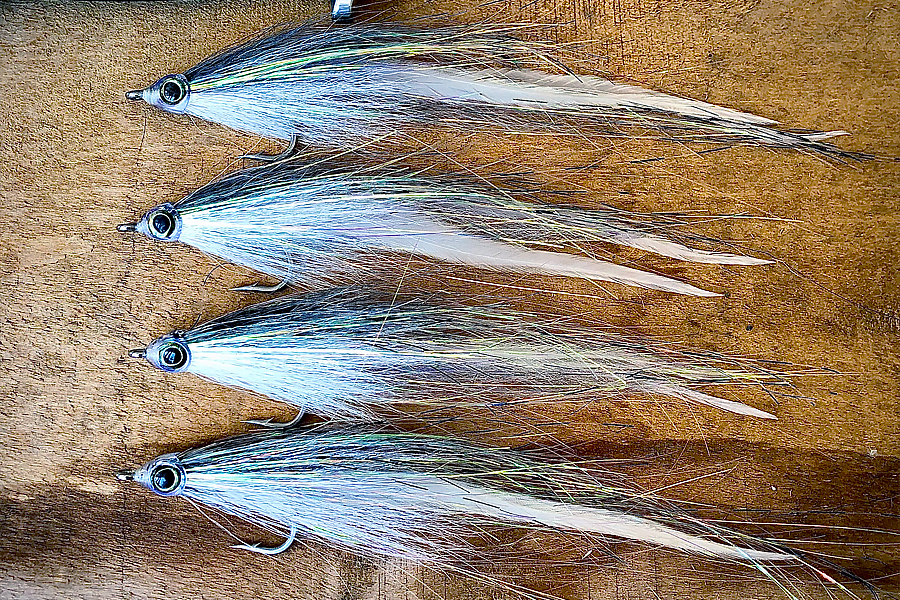 Sand Shrimp
Sand shrimps can make the difference between a bad and a good day. They are found everywhere in many tidal lagoons, and they offer an easy meal for the basses. If you find areas with eelgrass, it might be time to try a shrimp pattern.